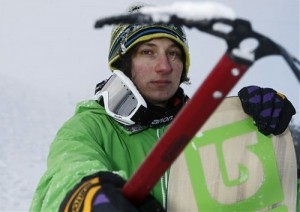 Klub Kulinarnego Podróżnika zaprasza 14.06.13 o godzinie 19:00 na prelekcję Marcina Jaskółki pod tytułem "365 dni na snowboardzie z
Marcinem Jaskółką". Marcin to światowej klasy snowboardzista który łączy swoją pasję do gór i snowboardu. Duży nacisk kładzie na eksploracje nowych terenów m.in. realizując swoje projekty snowboardowe w  Tatrach, Alpach, Azji, Ameryce Południowej czy Himalajach. Z powodzeniem reprezentuje nasz kraj na zawodach najwyższej rangi (Freeride World Tour). Deska to dla niego przepustka do prawdziwiej męskiej przygody, jaką jest snowboardowy offroad w ekstremalnym wydaniu. Niezłomny charakter i freeridową pasję Marcina wyłowił sam Jeremy Jones, zapraszając do swojego prestiżowego zespołu snowboardowego Jones Team. Do jego największych osiągnięć należy zjazd na snowboardzie z pod szczytu Nanga Parbat (8126 m) w Himalajach, uznawanej za jeden z najtrudniejszych technicznie szczytów w Himalajach. Jako pierwszy Polak w historii uczestniczył w Mistrzostwach Świata w konkurencji freeride, które odbyły się w 2012 roku na Alasce. Ambasador akcji ogólnoświatowej akcji walki z globalnym ociepleniem Protect our Winters.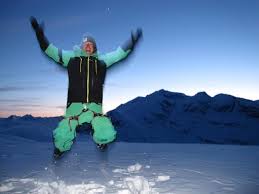 Jak zwykle na klubowiczów czeka egzotyczne jedzenie w klimatach alpejskich z uwzględnieniem potraw szwajcarskich.
Sponsorem prezentacji jest firma Canon.